If you are looking to lose weight SUPER fast than I would definitely look into trying the HCG diet. HCG, short for human chorionic gonadotropin is a completely natural hormone that the body makes during pregnancy. The diet itself consists of the hormone injections and consuming 500 calories a day. Yes, only 500. I know it sounds a bit scary, but the results are more than impressive! If follow through with it, you can expect to lose about 1-2 pounds a day! That equates to at least 30 pounds in just one month! That is way more than what your average diet promises.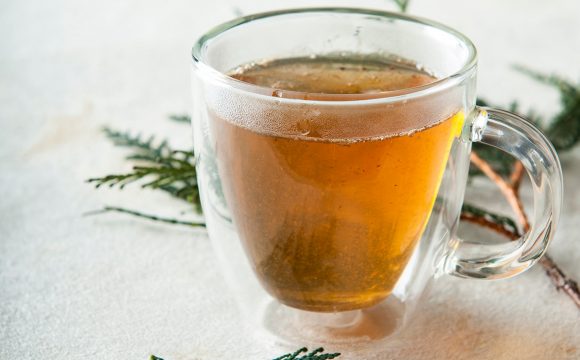 Am I Going to Starve?!
I know you are wondering how you are going to survive off of 500 calories a day. Well, I hate to be so blunt, but the 500 calories a day is pretty set in stone for the HCG diet. Don't give it too much thought. It is really not as big of a deal as we make it. Many studies show that when we think we are hungry, we are actually just thirsty. This is why many people gulp down a glass of water before eating a meal. Unfortunately , you will need to cut out soda and other sugary drinks. But I have an even better solution for you. Tea.
It's Teatime!
Oh yes, the HCG diet encourages you to slurp up your favorite cha. Lets be honest, it is hard to get bored with tea because there are just so many flavors to choose from! To make matters even better, there a lot of teas that actually aid in weight loss! Here a few of the best tea flavors to drink during the HCG diet.
Green Tea
Green tea is a fan favorite in the weight loss community. There are so many flavors of green tea alone to sip on! I personally love a cup of spearmint tea to kick off my mornings. You will find that drinking about 3 cups a day will serve you well. This cha is loaded with antioxidants and it will give you a speedy metabolism! Slurping down a cup of green tea will also curve your appetite. Hunger who?
Chai Tea
Who wants a cup of chai cha? Haha. Tea humor. But seriously, a cup of chai tea will soothe a hungry stomach between meals on your HCG diet. Chai is loaded with flavorful spices such as cloves, cinnamon, fennel, cardamom, and ginger. What a treat! It is also a natural way to regulate your digestive system. So add a couple teaspoons of milk, a dash of stevia, and enjoy a nice, healthy cup "tea dessert"!
Oolong Tea
If you haven't had your cup of oolong cha this morning, you are off track! Oolong tea, also often referred as "the fat burning tea" is a MUST have during your HCG diet. Not only will drink oolong tea speed up your metabolism, it is also known to block fat absorption! Sip on a couple cups of this stuff, and you will have a slim waistline in no time!
When do I Start?!
Hunger won't stand a chance when you incorporate these tea choices in your HCG diet. And to even sweeten the deal, you can drink as much as you want! Good luck on your journey and enjoy your new flat belly!