Now that you've indulged in your favorite foods during Phase 1 of the HCG diet, now it is time to start the HCG Diet Plan Phase 2. Phase 2 of HCG Diet is where the 500 calorie diet starts in earnest. Since this is a low-calorie plan, the HCG diet Phase 2 will consist of limiting your daily calorie intake to no more than 500 calories. The 500 calorie HCG diet may not be easy to endure for its entire phase, but by the end of Phase 2, you will be unable to imagine how eating more food was ever possible. So, let's talk more about HCG Diet Plan Phase 2!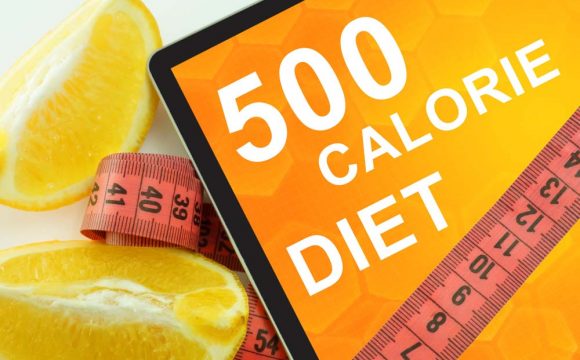 HCG Diet Phase 2: Food Restriction and Rapid Weight Loss Phase
Phase 2 of HCG Diet is the part of the HCG diet where the weight will start dropping rapidly. Along with this, though, you will also start your 500 calorie HCG diet. The reason for the 500 calorie diet is so your body can start burning through all of the excess fat that was stored during Phase 1. HCG Phase 2 is generally both the longest and hardest phase of the diet, but don't worry! You will be able to make it through just fine.
The HCG 500 calorie diet menu will be restrictive, but it will also allow you to eat some very tasty dishes. The HCG recipes Phase 2 are surprisingly varied, so you may even find yourself enjoying the HCG diet food list. Phase 2 recipes will be provided here, so you won't need to hunt them down from all corners of the internet. There is nothing to fear from HCG Phase 2, so don't fret!
The Main Menu
As we mentioned before, HCG diet Phase 2 is where your food restrictions will come into play. Here we will start going into more detail about the HCG diet foods. Phase 2 can be difficult, but later, as you get more used to the HCG Phase 2 food list, you will find your tastes veering towards your typical HCG 500 calorie diet menu. Let's take a look at some HCG recipes Phase 2 that you can eat as your HCG diet foods Phase 2.
Coffee and Toast (on Breakfast)
One cup of coffee, unsweetened (except with Saccharin or Stevia), with one teaspoon of milk
Piece of Melba Toast
Grilled Chicken Wrap (on Lunch):
Lettuce (to be used as wrap)
100 grams chicken breast
1 tablespoon of minced onion
1 teaspoon of fresh grated ginger
1 close of crushed garlic
Pinch of cilantro
Cut chicken breast into strips and grill until browned. Mix in other ingredients and simmer to desired results. Serve wrapped in a leaf of lettuce, like a taco.
Mini Meatballs (On Dinner)
3.5 oz ground beef
1 Tbsp bread crumbs (must be made from Melba toast)
1 Tbsp milk
1/4 tsp onion powder
1/4 tsp basil
1/4 tsp oregano
1/4 tsp garlic salt
pinch pepper
Preheat oven to 425. Combine all ingredients in a bowl. Form into small balls. Place on baking sheet and cook 7-9 minutes or until done. Drain on paper towels.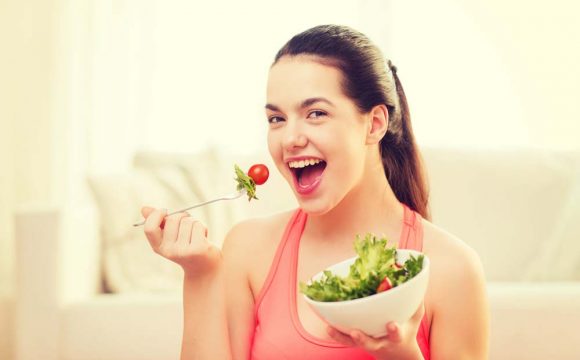 Food List for Phase 2
The HCG Phase 2 food list is fairly extensive, but must be strictly adhered to. Below are the types of foods that can be eaten during Phase 2 HCG diet.
Breakfast:
A cup of tea or coffee is a good way to start your day, but with the HCG diet, you can have these only without sugar. Milk can be used, but no more than one tablespoon within a 24 hour period. Stevia or Saccharin can be used as sweeteners. Please avoid any other sweeteners.
Lunch:
No more than 100 grams of chicken breast, beef, veal, white fish, shrimp, crab, or lobster. These portions must have all excess fat removed prior to cooking, and the quantities must be weighed raw. These can be boiled or grilled without any additional sources of fat added to them. All meat must be cooked without the bone or any other animal byproducts. No other types of meat or fish are allowed.
Along with the meat, one type of vegetable can be eaten of the following:
Onions
Cabbage
Asparagus
Red Radishes
Celery
Tomatoes
Green Salad (preferably Iceberg)
Spinach
Dinner:
Dinner should follow the exact same guidelines as Lunch.
Portions and Specially Prepared Dishes, and Low-Calorie Foods.
A breadstick or piece of Melba toast can be eaten, along with ONLY one of several fruits – apple, orange, strawberries (no more than a handful)m, or one-half of a grapefruit. Please note that you cannot substitute fruit based on size. For instance, two small apples are not a substitute for one large apple, as the two small apples may have more calories. If in doubt, just stick to regular sized fruit. These can be used as snacks as opposed to eaten with meals, but do not eat any food less than 2 hours before bedtime.
Only certain seasonings can be used with your dishes, namely salt, pepper, vinegar, garlic, mustard power, parsley, or sweet basil. Avoid any other seasonings, especially those with any kinds of sweeteners added.
For drinks, you can use lemon juice (the equivalent of one lemon), or unsweetened tea or coffee. However, we highly recommend that you stick with water, which must be drunk plentifully throughout the day.
In certain cases, an egg can be used as a replacement for meat for those who have or develop any kind of aversion to meat. However, three egg whites must be included to the one whole egg that is used.
Cottage cheese can occasionally be used as a substitute for meat, in no more than 100-gram portions. It must not be eaten in addition to meat.
Please note with all of the above that the daily 500 calorie limit must be maintained. It's ok to be below the limit, but you must not exceed it.